More Unity3D trainings in London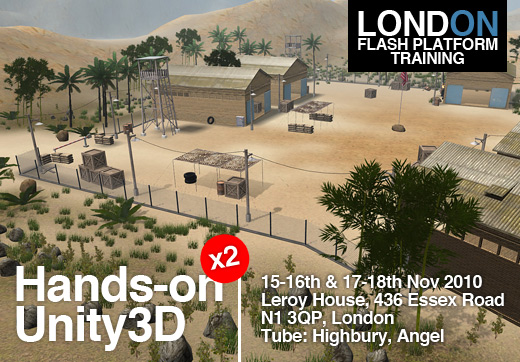 This is just a quick post to let you know that I will be doing more Unity3D training sessions in London - on Nov 15th-16th and Nov 17th-18th 2010. There is still a couple of places left for both, so if you want to learn some cool 3D stuff, you can book it here, but hurry up - the last session was sold out.
On the post about the October session, I got a comment that my photo was not really related to the training, which was right - it's just that I like this building. This time I used a screenshot from a game we are making during the session. Below, I post some more.